Surroundings of Tangovalley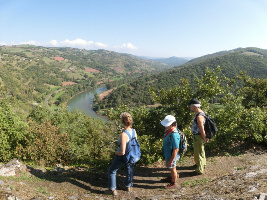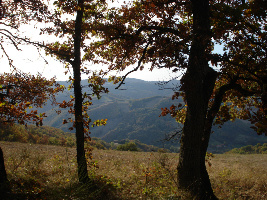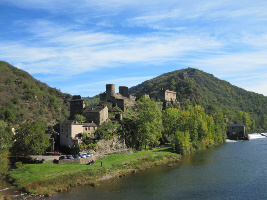 South of France, between Auvergne and Pyreneés
Tangovalley is situated in the valley of the river Tarn (Vallée du Tarn), which flows through a medium high mountain-and river landscape of the Aveyron department. You will find Tangovalley in the South of the Aveyron, between the Auvergne, and the Pyrenees, in a unknown green nature reserve.
A landscape full of afforested hills, winding paths, brooklets and old villages. An excellent surrounding for walking, swimming and canoeing.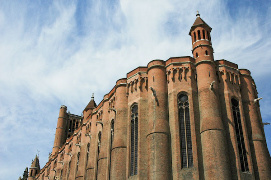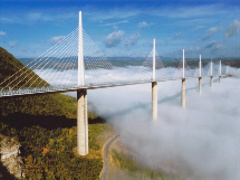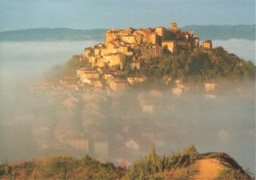 Near by Albi, Millau and Toulouse
The region where you find the sheeps of the famous Roquefort cheese, the "gorges" du Tarn (east of Millau) and 40 km to the west, Albi, the old red city, with it's imposing cathedral and the museum of Toulouse-Lautrec. 80 km more to the west by highway: Toulouse. 120 km to the south Beziers and the mediterranean sea. In the surroundings you will find some lakes, rivers to canoe, picturesque villages with castles and Cordes-sur-Ciel, a artists village.