Tango-valley

Tango dancing in the middle of nature
Our house with its outside dance floor is situated at the end of a winding path in a fairy-tale wood. It is surrounded by small terraces where people can meet. Some of the guest rooms are in the main house. The large kitchen/living room, where you will always find coffee and tea, is open to the terrace and dance floor. Scattered through the valley are some gites and small wooden cottages, hidden in nature. The most beautiful aspect of Tango Valley is that one is in the middle of nature. The river down in the valley is breathtaking; the way it runs over big flat rocks, with waterfalls and pools and quiet places to swim, sun, or float on an air mattress.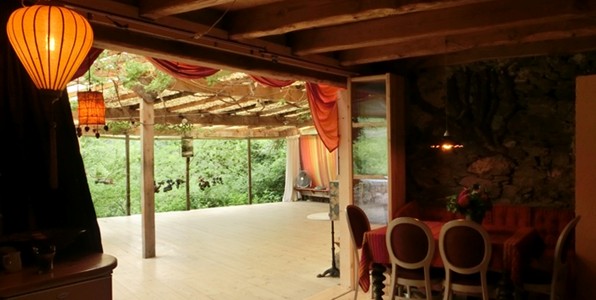 Tango workshops and Meals
Morning lessons are from 10.30 till 12.00. and evening lessons from 20.30 till 21.00
Every morning at 9.00 there is a copious breakfast and after de morning lessons there is a lunch with bread, soup or salad. Afternoons are free. In the evening a fine 3 course meal is served on the terrace with its view over the valley. Together we do the dishes.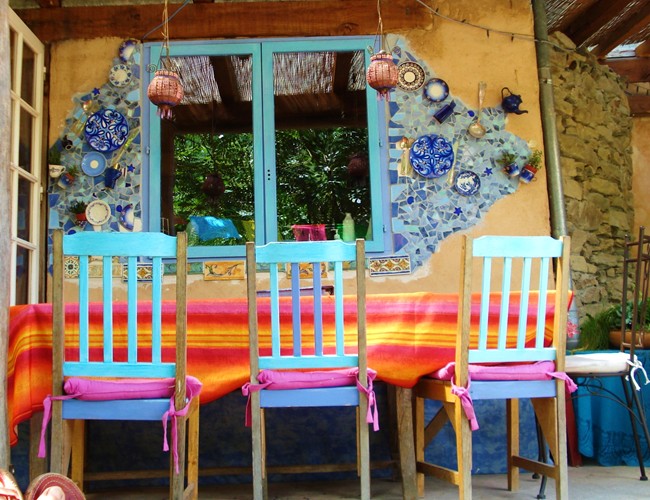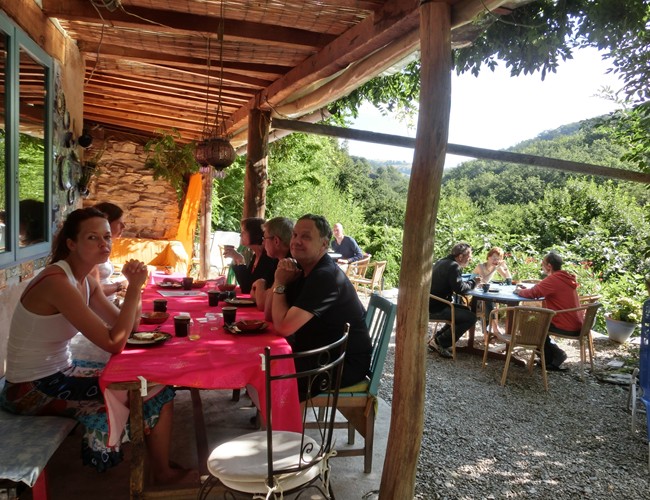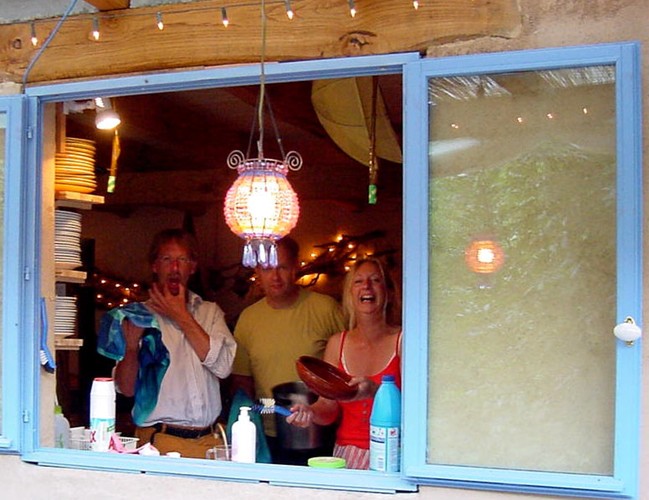 Tango Holidays in the South of France
Tango Valley is situated in the "Vallée du Tarn" between Albi, Toulouse and Millau. We, Peggy and Vincent live here the whole year around and try to make this place more and more of a paradise. In spring and autumn we receive guests here who rent cottages, see: www.valley-of-dreams.com
We also receive guests who make walking trips in the surroundings.
Peggy makes color paintings and nature-art. Vincent likes to make music and of course we are enthusiastic tango dancers.