Annelies Gietelink & Bennie Bartels  11 - 17 aug. 2019
Our focus is on having you move within your own possibilities in contact with (both yourself and) the other. Where does leading become following and listening. Where following is attentive and active and in its indirect way influences the dance. How can the music, its rhythm and melody guide both and how in following the logic of the movement and figures
the couple finds togetherness and freedom.
We share with you the practical tools for a passionate dance in a caring embrace.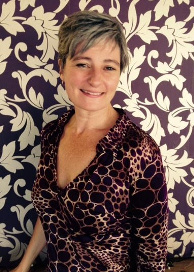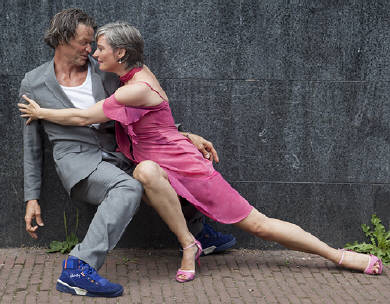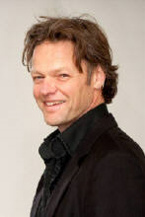 Bennie Bartels
I started my carreer as a contemporary dancer touring with international groups like LaLaLaHuman Steps and Amanda Miller's Pretty Ugly. I was involved in performances from ballet to theatre, from butoh to pure improvisation. My second love became the Argenitine tango that I dance already since 1993. I performed with it on festivals, in theatres and film, made shows and choreographies with composed and life music and it got me involved in teaching. Next to that I love the milonga. A meeting place to speak from the heart, without a word said. I have a heart for teaching and my speciality is to make people connect to their own self and their individual bodies. By creating a freedom in them and an awareness, they become more clear, precise and expressive and realize that their potential is always bigger then they think. I studied Shiatsu and Feldenkrais that next to my dance training and interest in the human body and mind gave me a strong insight into the how and what of the teaching. This all with the aim to make us dance our own true-est and most pure tango. Either as follower or leader, two equal expressions from one dance. As tango is more then a dance!
Annelies Gietelink
Dance belongs to her live. She studied at the Dance academie (Rotterdam) and her rich experience as Cesar movement therapist, is the foundation for her werk as tango teacher. In the workshops Annelies likes to give attention to body awareness, posture and the quality of the movements. To wake up the dancefeeling, the musicality and creativity you have in yourself. Annelies teaches tango since 2005. Since 2010 she owns her own tango school: Argentijnse Tango Anna Rosa.
FELDENKRAIS ( optional ) by Bennie Bartels, is a movement method based on awareness, connecting the body with the mind and gives you a clear insight into the workings of your body-mechanics. Ideal for tangodancers connecting you more to yourself and with that to your partner.It has a big effect on your grounding, sense of balance, spiralling and a dynamic use of your energy.Its main aim is to find ease and comfort and show to you that the possibilities you have are much bigger than you think.If you know what you do, you can start doing what you want. For more info www.feldenkrais.nl or www.body-equilibrium.co.uk