Birkit Wildenburg & Muzaffer Demiray 9 - 15 Aug. 2020
They met each other in 1992. Only two years later they started their professional tango career and grounded their tango school "Tango La Zapada".
They love to work with the many different forms of tango. They find the tango to be full of contrasts (intense/casual, sad/happy, quick/slow, open embrace/closed embrace, traditional/modern.) and express that very well in their dance. They can show virtuosity in quick, rhythmical movements as easy as modesty and suspension in slow motion movements. Their style is playful, musical and dynamic.
As teachers they are known for there thorough knowledge of the technique of movements and their analytic abilities. Different kinds of exercises are an important part of their classes; body exercises, but also exercises to stimulate improvisation and musicality. Apart from all that they are well known for their humour.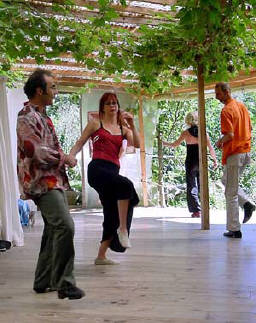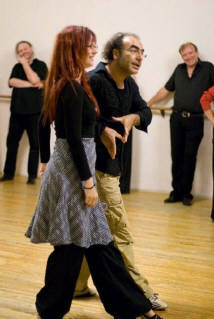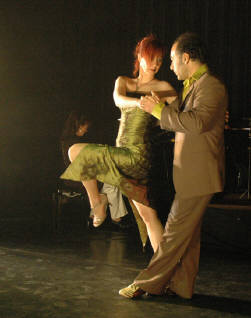 Besides teaching they love to perform, either improvised or choreographed. Not only do they perform to recorded music, they also accompanied many orchestras live on stage.
In 2004 Birkit and Muzaffer formed Compania Zarate together with Quinteto Zarate and Marisa van Andel & Oliver Koch. With this group they created three different shows so far: "Ensuenos de Tango", "Motivo de Tango" and "The best of."
Another project for theatre was created in 2011. A tango show in a complete other concept, together with Alex Cantarelli and Mimma Mercurio. Just four dancers, great music, lights, videos and images. A journey through identities: "Palabras/Words".