Murat Erdemsel   03 - 09 July 2022
Tangoweek from Sunday 03 until Saturday 09 July 2022
This week is coordinated by Murat himself. for info, participation and reservation please contact him.
-Start of the week: Sunday afternoon 03 July after 16.00 h.
-Free afternoon and evening on Wednesday.
-Last evening on Friday, departure on Saturday morning 9 July before 10.30 h.
About Murat Erdemsel:
Hailing from New York and Washington, Murat Erdemsel is part of a new generation of cutting edge tango dancers in the United States. He is recognized as an elegant and playful dancer, with a unique style of his own. His fresh style of dance instruction includes a strong emphasis on the embrace, musicality, and improvisation. Using a holistic approach designed to give students tools to grow on their own, his tango lessons successfully combine the technical analysis of movement and the sensory interpretation of music.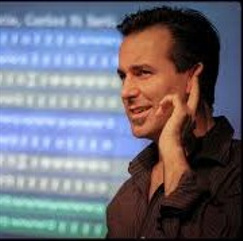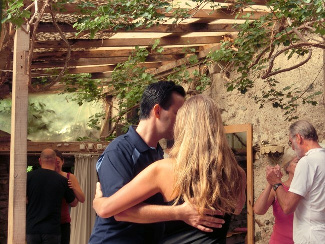 Born in Istanbul, Murat has trained in dance, music and fine arts around the globe. Known for his strong lead and musicality, Murat's background as an artist and musician provides him with the perfect blend of senses for the movement of bodies through time and space. Murat is warm, attentive, entertaining and accessible to students. For more information about Murat Erdemsel: http://www.murat.dance