Murat Erdemsel & Sigrid Van Tilbeurgh  8 - 14 July 2019
Tangoweek from Monday 8 until Sunday 14 July.
This is an open week for reservation, really no need to contact Murat or Sigrid in private for this week.

About Murat Erdemsel:
Hailing from New York and Washington, Murat Erdemsel is part of a new generation of cutting edge tango dancers in the United States. He is recognized as an elegant and playful dancer, with a unique style of his own. His fresh style of dance instruction includes a strong emphasis on the embrace, musicality, and improvisation. Using a holistic approach designed to give students tools to grow on their own, his tango lessons successfully combine the technical analysis of movement and the sensory interpretation of music.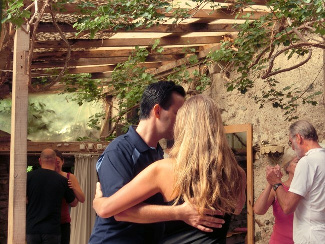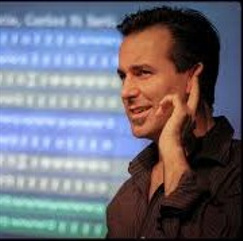 Born in Istanbul, Murat has trained in dance, music and fine arts around the globe. Known for his strong lead and musicality, Murat's background as an artist and musician provides him with the perfect blend of senses for the movement of bodies through time and space. Murat is warm, attentive, entertaining and accessible to students. For more information about Murat Erdemsel: http://www.murat.dance
About Sigrid Van Tilbeurgh:
Since early childhood, she has been interested in dance. She started with ballet, and her desire to expand her knowledge and explore new ways of expression brought her to contemporary dance. In 1998, she discovered Argentine tango in South-Western France, where she has her roots. By 2001, she was taking part in performances, and in the following year, she began giving classes.

While studying Spanish language at university, she also continued her education in Argentine tango. Living in Toulouse far from the French capital, it was more of an effort in time and most of all in money for the student she was to seek out the dancers who would inspire her, and help her evolve into the dancer. Among these dancers Hernán Obispo, Christophe Lambert, and Moira Castellano shaped her deeply and influenced strongly her further development as a dancer and as a teacher.
Sigrid's technique workshops have become a speciality and she is very highly regarded for her pedagogy and her vision of the corporal movement. "When dancing tango, Sigrid's refined elegance is complemented by her great musical interpretation. Thanks to experience and technique, her dynamic movements appear effortless and free. In class she generously shares her knowledge and thus facilitates her students progress." For more information: http://www.tecnicadelarte.com/spip.php?rubrique1&lang=en